QUALITAIR&SEA handled 260 tons of part charter to the Middle East.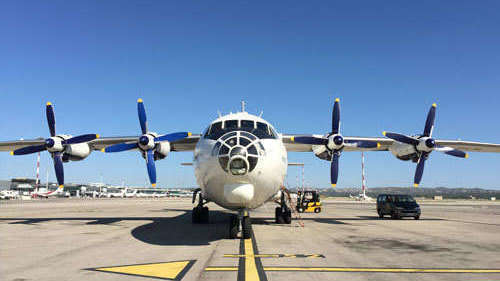 Nos équipes QUALITAIR&SEA à Nancy traitent une opération de fret aérien exceptionnelle de 260 tonnes vers le Moyen-Orient. Cette opération spéciale nécessite une expertise pointue du transport et de la logistique. Cette expédition est décomposée en 5 vols : 3 vols parts charters déjà affrétés ainsi que 2 autres vols durant le mois de Juillet.
Sur chacun des deux premiers vols, 8 caisses ont été transportées soit 72 tonnes voire 2/3 du poids brut chargé dans l'avion.
Quant au troisième vol, 35 tonnes ont été chargés dans l'avion.
Les deux derniers vols auront lieu avant la fin du mois de Juillet.
Well done to our QUALITAIR&SEA team based in Nancy!